Can I tell you how much I love my doctor? I'm really happy I switched to him after I lost Rose. He took such good care of me where I felt my previous doctor kind of left me hanging. He has been so supportive and helpful these past 8 months or so. When he found out I had called to make an appointment because I had gotten a positive pregnancy test, he called me himself to congratulate me and ask me how I was feeling.

Charting has been really helpful for me, I feel like I have a different understanding of my body and my cycles. I actually couldn't stop charting after I found out I was pregnant; I kept taking my temperature every single day that eventually I had to hide my thermometer from myself so I wouldn't worry unnecessarily if my temperature happened to drop one day.

I wrote the following after I ovulated to keep track of how I felt everyday and even came up with some zany theory about my cycles. For anyone actively TTC, I thought you might be interested. I wrote this before finding out I was pregnant:

_______________________________________________________
1 dpo - Nothing, still not sure if I have O'd, waiting on another temp spike to let me know.


2 dpo - Woo hoo, BIG temp spike, and much higher temps overall from my previous two months of charting. Lower dull backache, and some light cramping.

3 dpo - Cross hairs, it's official, I have O'd! Always an exciting day. I have slightly sore bbs, could be progesterone, and am SO fatigued today. Have zero energy. Could also be progesterone symptoms.

4 dpo - definitely sore bbs, some AF cramps, really emotional and stressed day, hormones are wacky. Some random sharp pains in my abdomen, very painful.

5 dpo - still sore bbs, definitely more sore than the previous days, still light crampy feeling, a little spaced out, can't remember words. Some nausea while brushing my teeth this morning, almost gagged. SUPER EMOTIONAL.

6 dpo - slightly sore bbs.

7 dpo - slightly sore bbs, maybe some bloating?

8 dpo - some light cramping, sore bbs again, irritable. Think I have the faintest of faint lines on a FRER.

I'm starting to get a theory. After our loss in February, my first AF came mid March, and my first O was during the first week of April, we did not "try" this month. The 1st real month of trying came in May, BFN. June, my 2nd month I had very, very light lines on my wondfo pregnancy strips at 11 dpo, and AF came right on time, chemical pregnancy. Third month trying was July and we started charting, BFN. My O temps were very, very low (much lower than the following months) and I realized I was ovulating on CD 17 not CD 14 so my prior two months of trying were probably very off on our BD days. 2nd month of charting, August, I had a really weak O. My temps climbed very slowly, and I think I may have been a day off on my O date. I think we had a weak little egg, and a weak corpus luteam that didn't secret enough progesterone. So now I'm on my 3rd month of charting, and with the nice temp spike I had, and knowing I had a beautiful little follicle to release and a nice lining, I think my body is ready to go, we just need conception to take place. So basically I think we have a really good chance this month. Come on Universe!

____________________________________________


I think my symptoms weren't too different than any old month of TTC except for my emotions. They were seriously out of whack. I lost a customer who I've had for 5 years to another agency who had done something a little shady to write the account and I was SO upset. I should be used to it, this is part of what I do and it happens all the time (except I do business the honest way). I cried so hard in my office that my co-workers thought I was nuts. One even guessed I was pregnant because of how emotional I was acting. I like to do things the right way, and when someone else lies to get ahead and succeed, it really angers me. Luckily for me, karma exists and though they may succeed now, they won't in the end. Obviously I'm still upset over that one.


Right now, I can't stop my feelings of fear. What if something happens because I keep thinking it's going to happen? I know that sounds ridiculous.
Just trying to take it one day at a time. I've had waves of nausea come and go, serious fatigue, and my boobs hurt insanely bad but so far I feel okay, very normalish which also gets me freaking out. But knowing I felt like death when I was pregnant with Rose, and we lost her, I know that having symptoms don't equal a healthy pregnant.
Here is a picture of my BFP at 8 dpo, can you see it? I could, I'm a pro.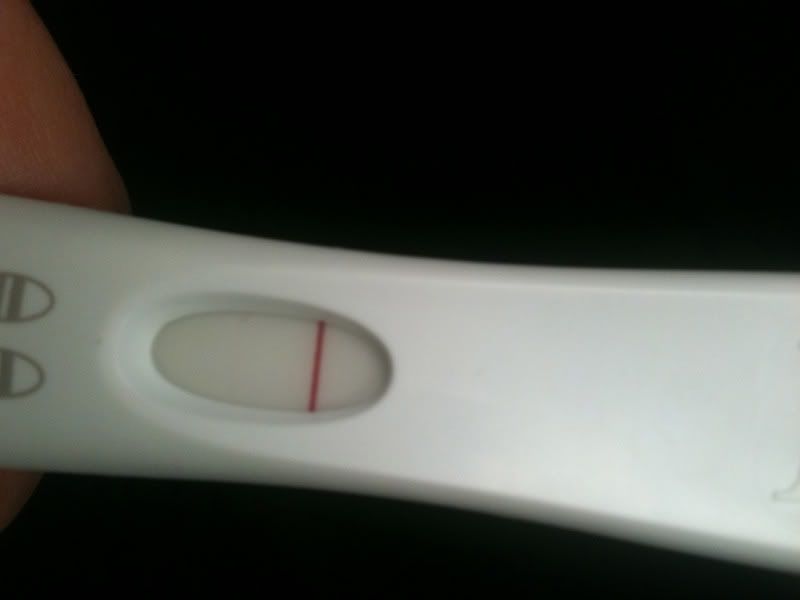 Later that day:
My FRER progression: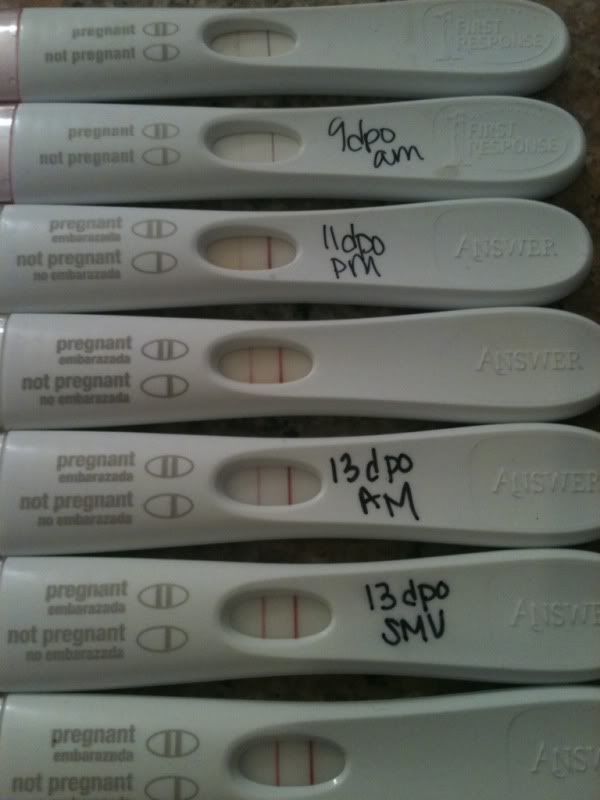 My Wondfo progression:
And the most recent FRER I took a few days ago: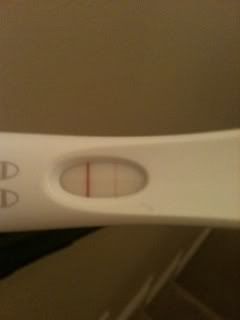 The faint line in this one is the control, not the test line. Stick baby stick!