I hope you are having a spectacular day! We had a big family cook-out at my Uncles thrown by my Momma. We hired a photographer to get pictures for my Grandmother (mom's mom) of all of her children, grandchildren and great-grandchildren all together. Memories. :)

I'll be back east until Saturday, but expect a plethora of pictures soon. These we're all taken with my iPhone and they usually show up super grainy when I blog from my phone. I can't wait to show you all the pictures I've taken with my camera!! This place is a photographers dream.

Until then, here's my iPhone pica from today.


My cousin Bobby, Emily, and baby Landon.
My cousin Damion, Kate and baby Autumn.
Pool time.
2nd cousin Angie, Casey and baby Savannah.
My younger sis, Nichole.
Nap time.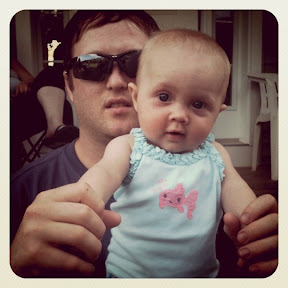 Autumn.
Landon.
Happy 4th lovies!!
Michelle